Time flies and i find it hard to believe that uni would be starting again in a couple of days. But maybe when we get back to our usual routine posting would be more regular. We must apologize to our regular readers for the inconsistency in our updates.
But anyway, on to some lovely finds.
| | |
| --- | --- |
| RM 55 | RM 39 |
I've always enjoyed browsing through an old flame. Can't say that i shop there often but an old flame is in fact one of the first few blogshops i shopped with and i have no complains whatsoever with regards to their service and quality. Definitely worth a look see. Really love how user friendly their site is!
Next up,
Double woot
| | |
| --- | --- |
| RM 50 | RM 53 |
I realize that i'm starting to sound like a broken record but i just can't get enough of double-woot's updates! I'm a little late this time round in checking them out and already some items are sold out. But i guess it never hurts to inquire about restocks. I especially love the long cardigan + dress. I initially thought it was just a long cardigan but it's actually a two-in-one kind of set. LOVE IT!
And last but definitely not least,
Angel glory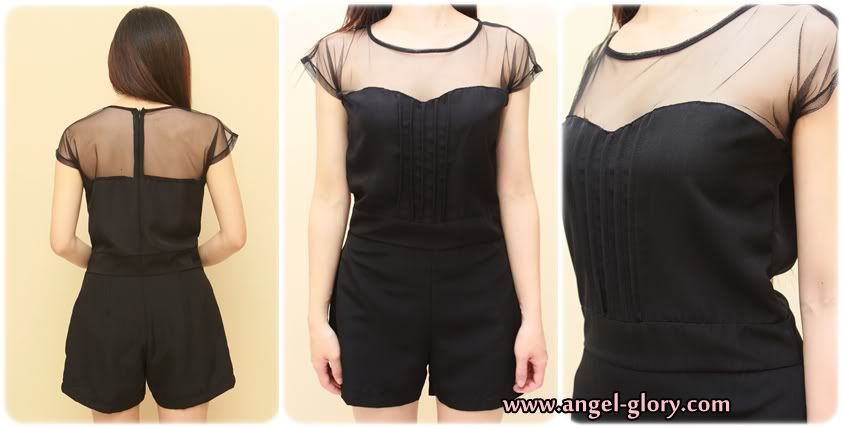 I'm always a little behind on trends. While rompers have been around for a while now i never really thought they were cute. I mean for me they definitely did not seem to be practical. But after seeing them around EVERYWHERE i must admit that i'm starting to see their appeal. I doubt that i would ever be bold enough to sport one of those long floral rompers but i must say i'm starting to like the more simple rompers like the one pictured above from Angel Glory.
This is it for now but i certainly hope to be updating more frequently.
h