Hey ppl,
We are still alive but i guess we've been busy the past few months transitioning into our new lives. Yes 3/4 of us egs girls are no longer students and have entered the work force. Hence the lack of posts. Sorry. But hopefully we will have more time now to post since things have more or less settled.
So what's up with the blogshop world?? As usual there are tons of great buys out there! Here's some of my favs:
Love this dress from attire's attic. simplicity at its best!!! sooooo tempted to send in an email and inquire about it. hehe.
Double woot is one of my fav blogshops around and without fail i would find myself lusting over at least one item with each update they have. Heart this dress and i especially love the colour. Is it a coincidence that i happen to be attracted to blue pieces today? Or is it my monday blues manifesting itself?? haha.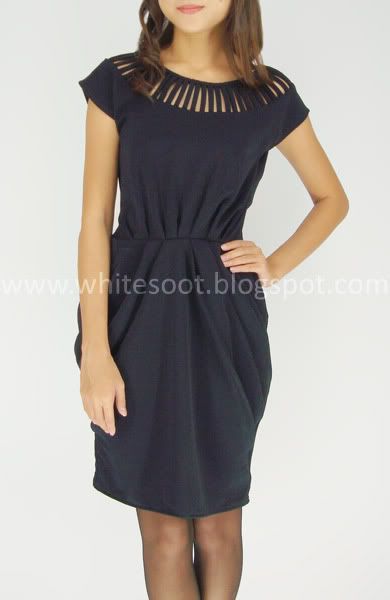 Considering that we're working now it's no wonder that i find myself looking mostly at work clothes nowadays. After only two months of work i'm pretty much sick of my work wardrobe. haha. So the shopaholic in me is shouting out for me to get more clothes and i think this piece would totally fit into my wardrobe!!! I WANT!!!
I better stop browsing online blogshops for today or i'll find myself going through half my month's salary. Anyway hope to have more posts soon!
H