Just finished another exam today and put on the final touches on two projects that are now ready for printing and i really feel like a huge burden has been lifted. haha. yes, melodramatic much. just one more exam and another project and i'm FREE!!!
Was browsing through blogshops hoping to write a long overdue review and the dresses at
Angel glory
have really caught my eye.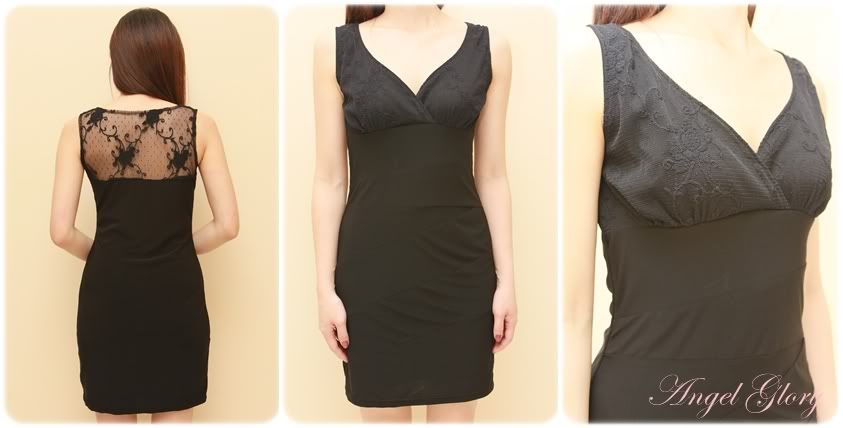 I love dresses that are simple and subtle, which is why i love this dress. The cutting is just gorgeous and i love how the lace back makes this simple dress just a little more special. And if you look closely, there's embroidery on the front which makes me love the dress even more. it's all about the attention to detail. Going for rm 50.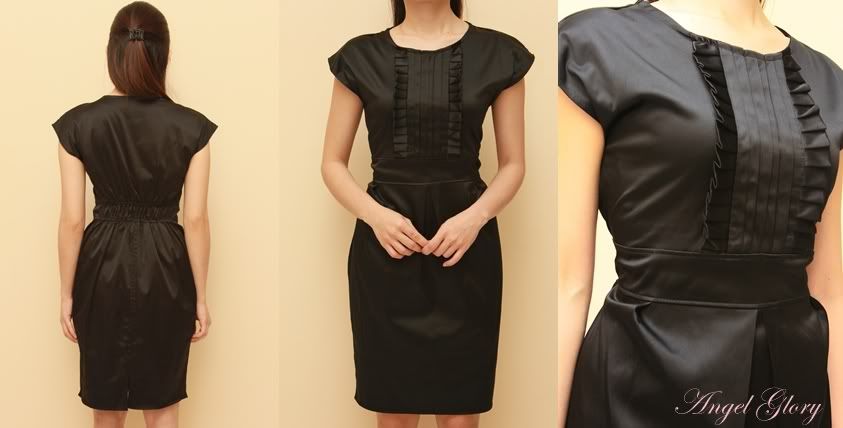 Another simple yet understated dress. Love the pleating in front and the length makes it perfect for work. Going for rm 49.
And another lace item to finish off the post. Sometimes if you overdo lace you come across as being a little tarty but i think with this little number, the lace gives the dress a classy feel. Also going for rm 49.
There are tons of other great stuff available so visit
Angel glory
for all the gorgeous-ness.
h