Hey peeps, M here giving you one of my last few entries for the nest 2 weeks as I will be going for a trip Down Under. But e.g.s definitely won't be lacking in updates as the rest of the reviewers will still update as per usualy *winks*
Updates with tons of simplistically chic pieces which are definitely staples in every girls' wardrobe. If you haven owned any of these yet, better grab one for yourself~!
The all time favourite bandage dress which is selling like hot cakes everywhere is available here! Priced at RM50 which is really affordable, don't cha say?
English rose patterned dress, full skirt and corset top! Love the flow of the dress and at RM48 its definitely a steal!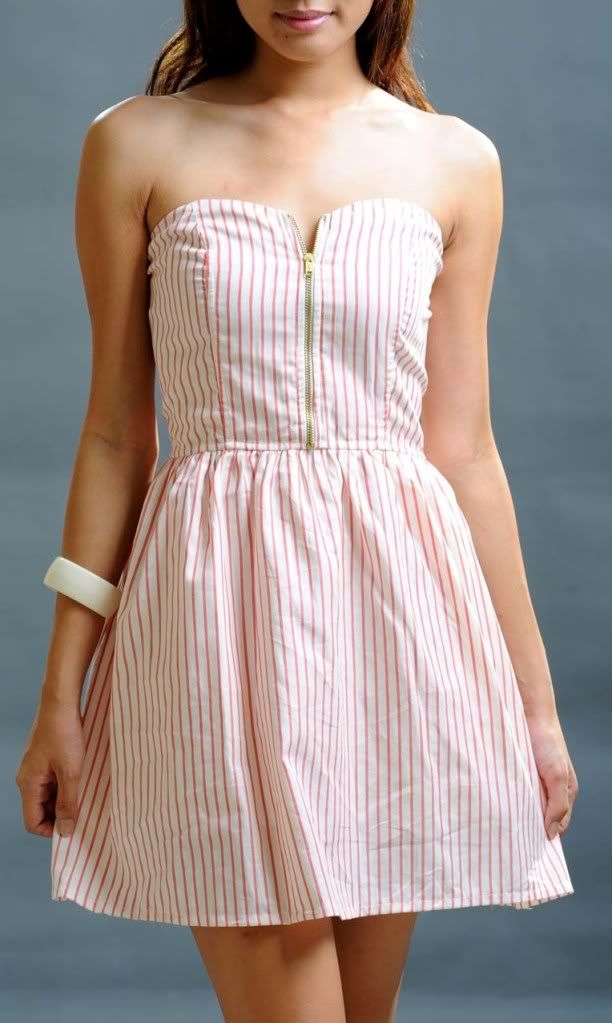 How about this? Sailor inspired striped bustier dress, with zippered details! Unfortunately all colours are sold out already. No harm inquiring for restocks ;)